GERMAN EXAM PREPARATION | Goethe + telc
A good knowledge of German can be personally and professionally rewarding. An excellent way to demonstrate your knowledge is to gain a language certificate from an internationally-recognised language organisation. Exam certificates issued by Goethe and telc are accepted in both professional and academic contexts around the world. Preparing for these exams at any level requires carefully tailored training. We offer individual preparation lessons via Skype or zoom. These lessons can be taken online in addition to any group lessons you might be attending or as stand-alone exam preparation. Whichever exam you opt to take, online 1-to-1 training ensures you are prepared in the shortest possible time. This applies to all sections of the exam.
Course format
Individual live German lessons 
Learning German online via Skype
 or zoom you can enjoy live face-to-face lessons with your own private teacher to thoroughly prepare you for your exam. You choose which sections of the exam you wish to practice on dates and at times that suit you. All exams test reading and listening comprehension, as well as oral and written expression. During your training, you'll be able to see your teacher, share a screen to work on texts and send texts and audio files back and forth. This will allow you to practise all exam sections and keep a record of your online sessions for later review.  Your trainer will select the course material and take you through official practice tests. Find out for yourself how practical and efficient online exam preparation is!
Goethe and telc exams
The Common European Framework of Reference for Languages (GER)
serves as the basis for evaluating language level. This framework describes and scales language skills from beginner (level A1) to expert (level C2). Certificates at different levels allow language skills to be meaningfully compared. Below you will find an overview of the two German language certificates:
Goethe exams, levels A1 to C2 
Exam dates are available approximately once a month at the Goethe Institutes in several German cities. You can take the following 6 exams, corresponding to the 6 different language levels: Level A1: Start Deutsch 1

Level A2: Zertifikat A2

Level B1: Zertifikat B1

Level B2: Zertifikat B2
(most companies demand this level)
Level C1: Zertifikat C1

Level C2: Zertifikat C2 = 
GDS großes Deutsches Sprachdiplom (university entrance exam)
read more / mehr lesen
All exams comprise the following sections:
– Reading comprehension: 3 to 5 parts depending on the language level
– Listening comprehension: 3 to 4 parts depending on the language level 
– Written expressions: 2-3 parts depending on the language level 
– Oral expression: 2-3 parts depending on the language level 
These 6 exams can be taken in 12 Goethe Institutes
in Germany. Please note: You can take the oral exam only if you have passed the written sections (reading, listening, writing), so you will need to visit the institute twice.
telc certificate for all levels from A1 to C2
telc stands for the european language certificates. It is a subsidiary of the German adult education association with its own exams. These exams are recognized at a national and international level. You will find a list of all 18 exams available for adults aged 16+ here…read more / mehr lesen
The exams comprise the following sections :
– Reading comprehension: 3 parts (2x matching, 1x multiple choice)
– Use of language: 2 parts (1x grammar, 1x vocabulary)
– Listening comprehension : 3 parts (3x true or false questions)
– Written expression: 1 part (informal or semi-formal email)
– Oral expression:  3 parts (2 to 3 candidates are tested together, they introduce themselves or their partner, discuss a specific topic and plan something together)
The exams take place regularly at several licensed institutes. For an additional charge, you can also arrange an exam on a date of your choice with an exam center. Another practical advantage of this exam is that all sections are completed in one day. It is therefore not necessary to go back to the exam centre for the oral exam, as required for the Goethe exams.
German teachers
You will be prepared by a team of teachers specialising in exam preparation and entirely familiar with all Goethe and telc test formats. These trainers have at least 10 years of professional experience in exam preparation and in many cases are licensed examiners themselves. Your exam preparation will be professional and carefully targeted to ensure you have the best chance of passing the exam the first time.
Course prices
| Number of lesson units  | Euro € |
| --- | --- |
| 01 lesson per 45 minutes = test lesson | 35,00 |
| 05 lessons per 60 minutes | 245,00 |
| 10 lessons per 60 minutes | 460,00 |
| 15 lessons per 60 minutes | 678,00 |
| 20 lessons per 60 minutes | 897,00 |
| 25 lessons per 60 minutes | 1.060,00 |
| 30 lessons per 60 minutes | 1.295,00 |
| 35 lessons per 60 minutes | 1.487,00 |
| 40 lessons per 60 minutes | 1.673,00 |
Please note: We do not charge any enrolment fee. These prices include selection of materials, preparation and the services described below. If you would like to have written texts corrected outside specified teaching times, this can be arranged. The additional time required will be added to your invoice, send us an email.
To book any training units, please use our secure enrolment form
.
Services included
The online courses include the following:
Personal consultation via phone/Skype/zoom both before and during the course
A detailed placement test to determine the language level before the course (if required)
Online 1-to-1 lessons (45 or 60 minutes) with qualified German language trainers via Skype, Zoom or an alternative platform
A course tailored to individual requirements and special interests
Course material selected according to the level, preferred learning style and language goals
Material in form of copies will be forwarded via email
Selection of course books according to needs, cost of course books are not included
Varying course times to fit in with individual schedules. Lessons from 7:00 to 21:00, Monday to Friday. Saturdays on request, Sundays with an extra charge 
Learning breaks or an increase in course intensity if required
Time zone:

UTC+1 (CET) in winter and UTC+2 CEST) in summer.

Preparation for all official exams for all levels from Goethe, telc and also TestDaF
Regular tests to monitor learning progress if required
A certificate based on the Common European Framework for Languages

.

100% saving on the enrolment fee for the German Home Tuition Program of Sprachinstitut TREFFPUNKT-ONLINE
Conditions and general notes
Instruction is given online, on a one-to-one basis live with a private teacher
One 1-to-1 online session lasts either 45 or 60 minutes
The test (trial) lesson can but must not be booked to start
The booking of lesson batches is from minimum 10 lessons á 45 or á 60 minutes
Course times and days can be varied to fit your schedule
Lessons take place from Monday to Friday between 7 am and 9 pm, Saturdays on request, Sundays with an extra charge of 10%
Payment must be made in net via bank transfer, PayPal or credit card before the course start
If cancellations are made on time – at least 36 hours in advance – no lessons will be charged. For late cancellations, lessons will be charged at 100%.
Please note that lessons must be taken within a set period of time. This period is generous and is divided as follows:
– 30 weeks if the booking is 10*45 or 10/15*60 minutes
– 50 weeks if the booking is 20*45 or 20/25*60 minutes
– 80 weeks if the booking is 30*45 or 30/35*60 minutes
– 100 weeks if the booking is 40*45 or 40/45*60 minutes
– 120 weeks if the booking is 50*45 or 50*60 minutes
The place of jurisdiction is Bamberg, Germany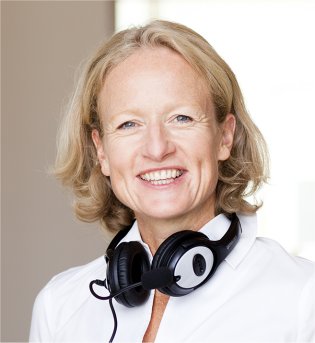 Contact me!
With best wishes from Bamberg/Bavaria Alexandra von Rohr