GERMAN FOR YOUNG LEARNERS
This online German course is designed for young learners who need to improve their German skills with an individual teacher in one-to-one lessons. These sessions are aimed at young people aged 10 to 17. Lessons are live with a native German teacher and can be booked at any level from beginner to advanced. All skills can be trained, from reading and listening through to writing and speaking. German online lessons can help your child by:
supporting them with the German they are learning at school
maintaining or extending existing German knowledge
providing guidance in written German for those who have grown up in a non-German speaking country with a German speaking parent. While their spoken German may be good, they may need support in writing
showing them that German can be fun if they are currently reluctant to speak
preparing them for a German exam
Let us know what your child needs. We will be happy to support and motivate them!
Procedure
So that both you and your child can get to know the online teacher, we would recommend booking our starter package of 2*45 minutes as a first step. Once you have registered online
for these lessons, we will send you the teacher's details and a placement test for older children. The test is voluntary, but it helps the teacher gain a first impression of your child's knowledge of German. If your child is happy with the teacher and the first lesson, you can go on to book packages of 10 or more lessons. Call us if you have any questions or go directly to the registration form to book the starter package
.
Course format
Live German lessons with your own private teacher
If your child learns German online via Skype, they will have live lessons face to face with a private teacher on days and at times that suit you / your child. Your child can see the teacher, write in the chat window, watch videos, listen to dialogue and read texts. This form of training not only guarantees flexibility in terms of location and time, but also gives your child the opportunity to focus on just the skills they need, e.g. speaking, reading, listening or writing.
Course content
The course content is individually adapted according to age and school year level. We can work with your child's school textbooks, with standard DaF textbooks and our own material. Usually we opt for a combination of all three. The selection of material is made after the first two lessons. For exam preparation courses, we use the usual textbooks with sample tests to familiarize your child with the exam format. In every lesson, we promote the development of oral and written language skills, so that your child learns to understand and use language in a way that is comprehensible and appropriate to the subject matter, the situation and their age group. read more / mehr lesen
German teachers
All teachers are native speakers and certified language trainers. Our team of 25 teachers includes a group who specialize in teaching children and  teenagers. These trainers know how to deal with young leaners. They will support them in learning German at school, preparing them for an exam, teaching them how to write in German or helping them become confident German speakers. Our younger language learners are animated and inspired by their professional instruction. Live instruction means they receive immediate  supportive feedback, driving them on and prompting them to look forward to their next German online session.
Course prices
Number of lesson units 

Euro €
02 lessons per 45 minutes
(starter package)
50,00
10 lessons per 45 minutes
350,00
10 lessons per 60 minutes
460,00
20 lessons per 45 minutes
683,00
20 lessons per 60 minutes
897,00
30 lessons per 45 minutes
985,00

30 lessons per 60 minutes

1.294,00

40 lessons per 45 minutes

1.273,00

40 lessons per 60 minutes

1.673,00

50 lessons per 45 minutes

1.563,00

50 lessons per 60 minutes

2.054,00
These prices include selection of materials, preparation and the services described above.
If you would like to have written texts corrected outside specified teaching times, this can be arranged. The additional time required will be added to your invoice. To book any further training units, please add these to the enrolment form
.
Services included
The online courses include the following:
Personal consultation and attention both before and during the course
A placement test to determine the language level before the course if applicable
Online 1-to-1 lessons (45 or 60 minutes) with qualified German language trainers via Skype or an alternative platform
A course tailored to the individual requirements of your child
School own course material selected according to the level, preferred learning style and language goals
Control test to monitor learning progress if required

Varying course times to fit in with your schedules (online lessons from 7:00 to 21:00, Monday to Friday. Saturdays on request, Sundays with an extra charge)

Learning breaks or an increase in course intensity if required
Time zone: UTC+1 (CET) in winter and UTC+2 CEST) in summer
Preparation for all official exams from Goethe, telc and TestDaF

A certificate based on the

Common European Framework for Languages

.

100% saving on the enrolment fee for the German Home Tuition Program of Sprachinstitut TREFFPUNKT-ONLINE for young learners  
Conditions and general notes
Instruction is given online, on a one-to-one basis live with a personal teacher
One 1-to-1 online session lasts either 45 or 60 minutes
Course times and days can be varied to fit your schedule
The course book of your child can be used in class
If we use the book of your child, you will need to supply us with the book or copies
Our material is provided by the school / teacher in form of copies. Course books are not included in the price

Lessons take place from Monday to Friday between 7 am and 9 pm, weekends available on request

Online sessions can be postponed
The teacher must receive notice of any postponement or cancellation (via email/Skype) at least 36 hours before the start of the planned session. Otherwise the lesson will be charged
Payment must be made via bank transfer, PayPal or credit card before the course start
If cancellations are made on time – at least 36 hours in advance – no lessons will be charged. For late cancellations, lessons will be charged at 100%. Please note that lessons must be taken within a set period of time. This period is generous and is divided as follows:

– 04 weeks if the booking is 2*45 minutes – starter package (not applicable for the exam course)

– 30 weeks if the booking is 10*45 or 10/15*60 minutes

– 50 weeks if the booking is 20*45 or 20/25*60 minutes

– 80 weeks if the booking is 30*45 or 30/35*60 minutes

– 100 weeks if the booking is 40*45 or 40/45*60 minutes

– 120 weeks if the booking is 50*45 or 50*60 minutes

The place of jurisdiction is Bamberg, Germany.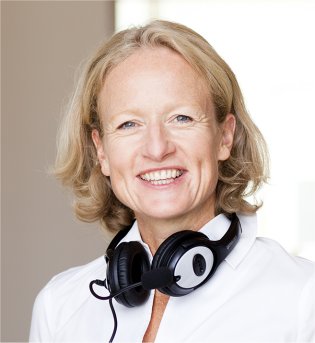 With best wishes from the UNESCO heritage Bamberg, Alexandra von Rohr